LALITA LYON COFER

I love the tropics, the Caribbean Islands, the lush beauty and brilliant colors...but most of all, I love the people I have met on my travels through the islands...the friendly smiles, the hospitality and warm hearts!

I take photos, I paint on the sandy street corners of the little towns and villages, and the beaches and harbors.  I return to my studio with images in my head and heart and eventually they find their way on to canvas.  Many times it is an image as clearly seen in my  minds eye as a photo, with the spicy scent of nutmeg in the air, and the gentle breeze on my skin, and the rhythm of a steel band pulsing away, that sends me to my blank canvas and the undeniable urge to paint.

These are the just some of the islands I love: Grenada, Bequia, Mayreau, St. Martin, St. Thomas, the British Virgins, Saba, St. Eustasius, Antigua, Barbados, Eleuthera, the Bahamas...just to name a few.

Lalita is an award winning  artist, a graduate of the University of Miami, and is a member of the National League of American Pen Women and the Cape Coral Art League..  Lalita's paintings are in the collections of many in the US and all over the world.  Those that have purchased Lalita's paitings include an Academy Award winning Actress, a TV News personality,  and the President of a prestigious College.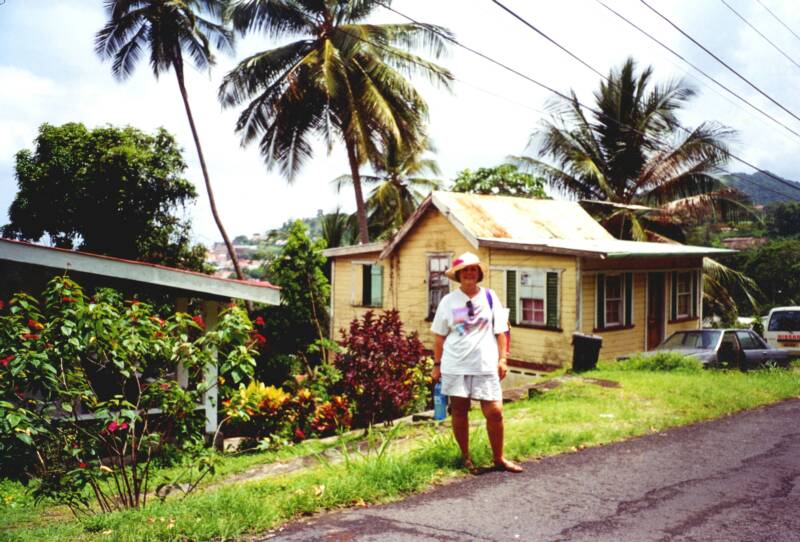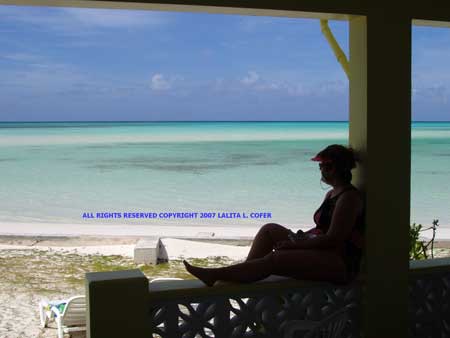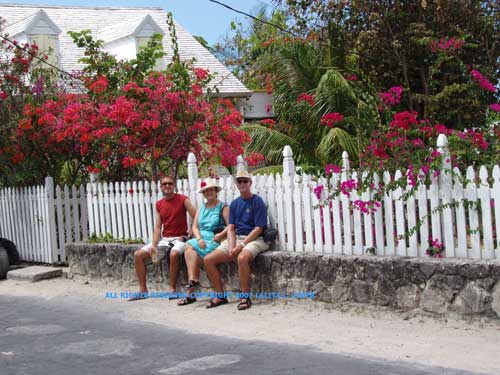 The artist in the Bahama Islands of , Eleuthera and Harbor Island, and on the Island of Grenada.

caribbeanpaintings.net           Caribbean & Tropical Gallery of Fine Art Prints

All Rights Reserved Copyright 2004, Lalita L. Cofer

Lalita Lyon Cofer paints the Caribbean